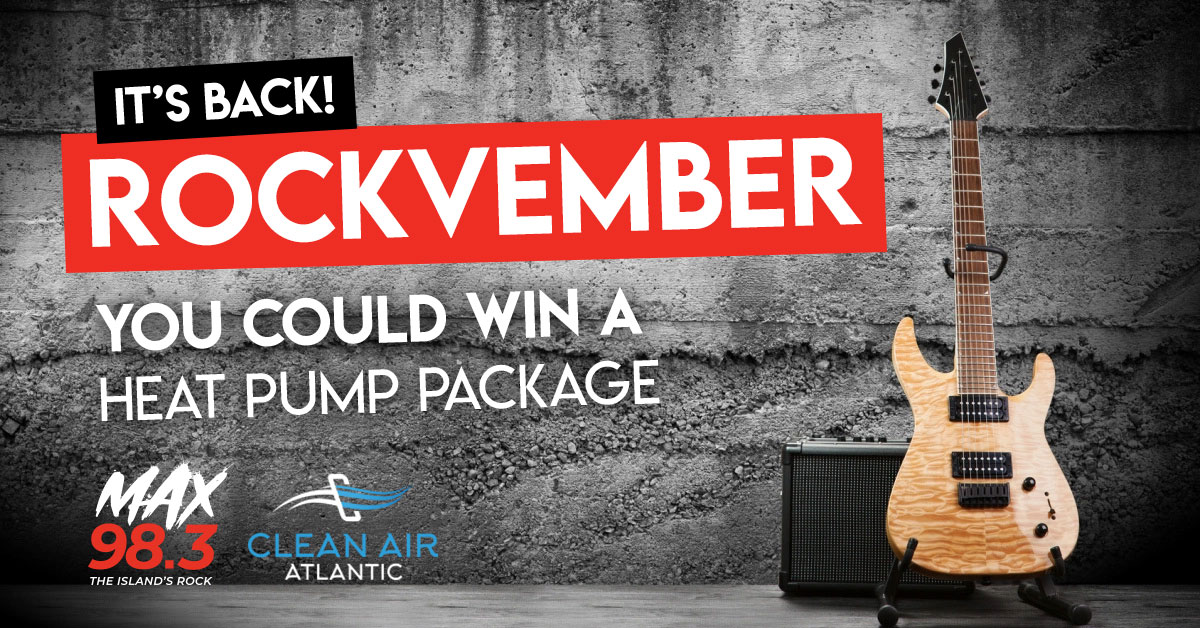 ROCK-vember!!!!!
Welcome to Rock-vember.  What you get when Fiona ruins your October plans.
Once again we've scattered our Max 98.3 rocks across the CBRM.  Be listening everyday, from November 1st to 25th, for clues on where you could find one (If a clue does not lead to a specific place for an area, rocks will be placed near a sign or post at the entrance to the area.  As well, while not in plain sight, nothing will have to be moved to access the rock.  Most importantly, you will always be able to safely park to obtain rocks.).
Three hints every weekday at 8:10, 12:10 and 3:10.  Don't forget to listen to Jeff on the weekend.  He will have two clues as well.
Turn in your found rocks to the station at 318 Charlotte Street*, and you will be entered into the draw where you could win your very own Samsung Heat Pump courtesy of Clean Air Atlantic.  Winner will be announced on Friday, December 2nd at approximately 12pm.
Limit two rocks per household, all other general contest rules apply.  All rocks due back by Thursday, December 1st at 4pm.
Happy hunting!
*Rocks can be returned to staff between the hours of 9am and 4pm Monday through Friday.  A bin will also be placed outside our door for after hours drop-off.   If you choose to use after hours -drop-off please make sure you call (902)564-5596 then dial 0, and leave a clear, detailed voicemail with name, contact number, rock number and where you found the rock.