Louisbourg Shark Derby
Event Navigation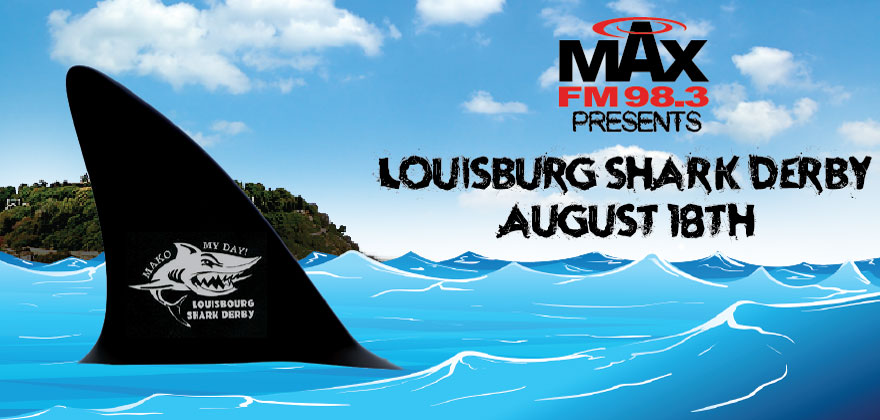 Ever wanted to go shark fishing?… Here's your chance! Join us on August 18, 2018 for the 7th Annual Mako My Day Louisbourg Shark Derby. No experience necessary, equipment provided *. Participants must be 19 years of age or older. The minimum age is 16 only when the participant is accompanied by a parent or guardian who is also participating in the derby.
What it's all about
Come enjoy the excitement of a lifetime while competing to land the largest shark! A fundraiser sponsored by The Louisbourg Shark Fishing Derby Society. A day of fishing for the participants and "onshore" activities for members of the public. All proceeds are donated to the Cape Breton Regional Hospital Foundation and local charities.
What's in it for me?
Registration includes a day of fun filled shark fishing, t-shirt, hat & fishing gear*. Participants are also treated to an awards banquet, with a hot meal and live entertainment following the derby. The entry fee is $150 per person. All registrations must be done in person at Mullins Rite Stop, 4320 Louisbourg Highway in Albert Bridge.